Event Production
Motion Control
2019.10.17
A collaborative project with Dentsu Inc. and World Yuru Sports Association. With the goal of removing physical barriers to sports with a focus on the elderly, "Kotatsu Hockey" is one of three entries for the Yuru Sports competition.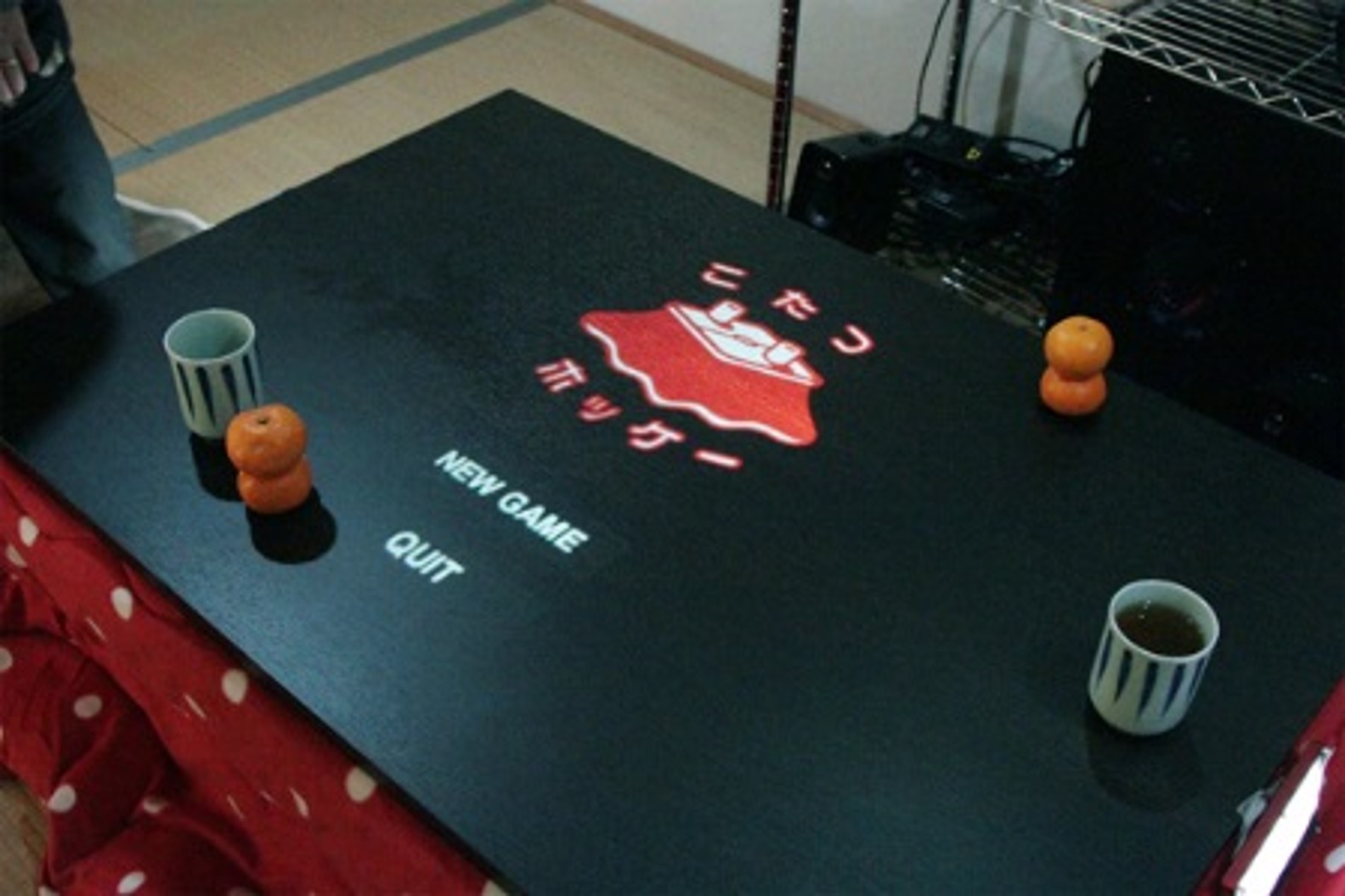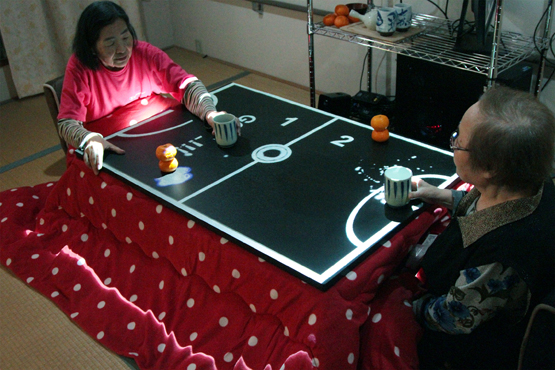 It is an AR game of air hockey projected on a kotatsu. The puck is represented by a virtual orange and the user's physical teacups can be used as the paddles.
Having the kotatsu as a playing field gives the elderly the accessibility to play the game. The movement required to play the game is used to aid in physical rehabilitation.
The speed of which the virtual mandarin(puck) moves and the force of the mallets were fine-tuned to cater to the elderly.