Tongullman developed a VR content using Oculus Go in a room of Yoshida House,
a historic building of Mima City, Tokushima Prefecture.
The charactor of the head of the Yoshida family answers 5 questions and comments on the landscapes of the Edo era, such as the "Historic Streets of Udatsu" and the Yoshino River of the time.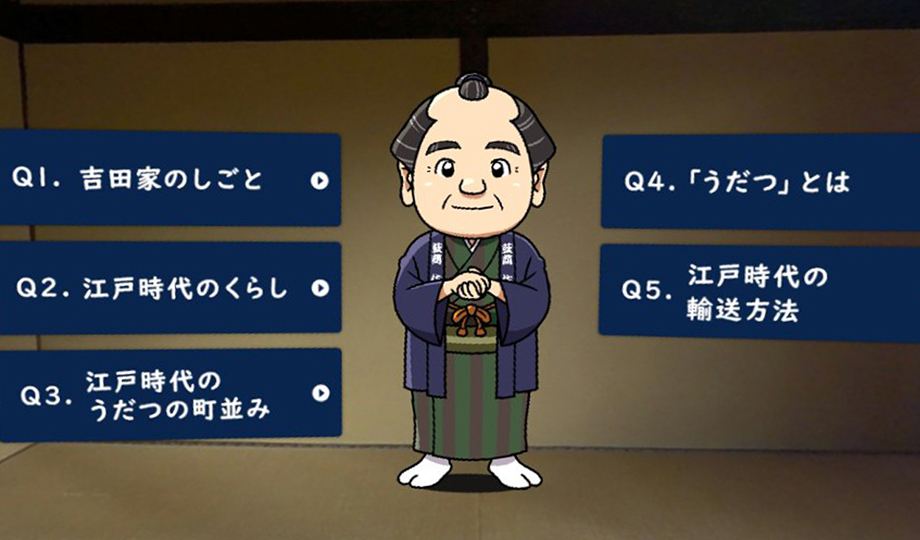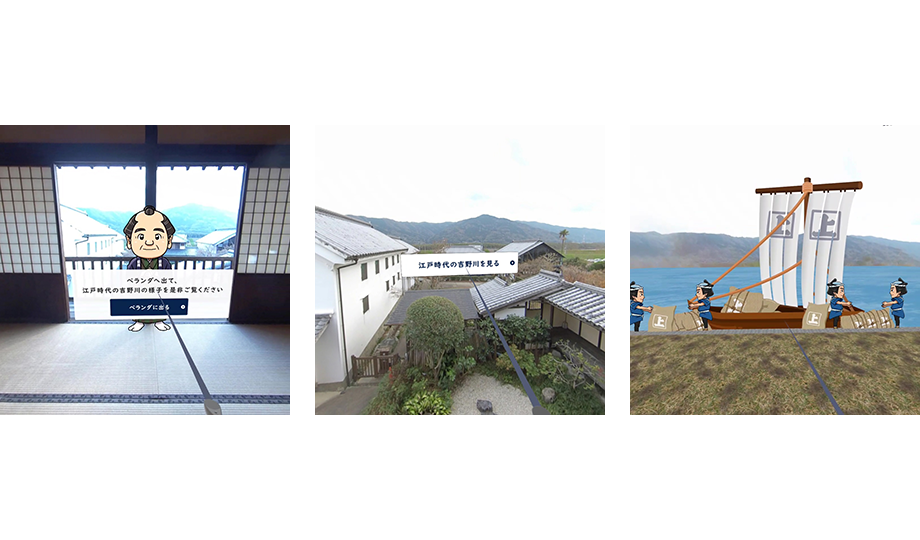 Room on the second floor of Yoshida House, VR experience image.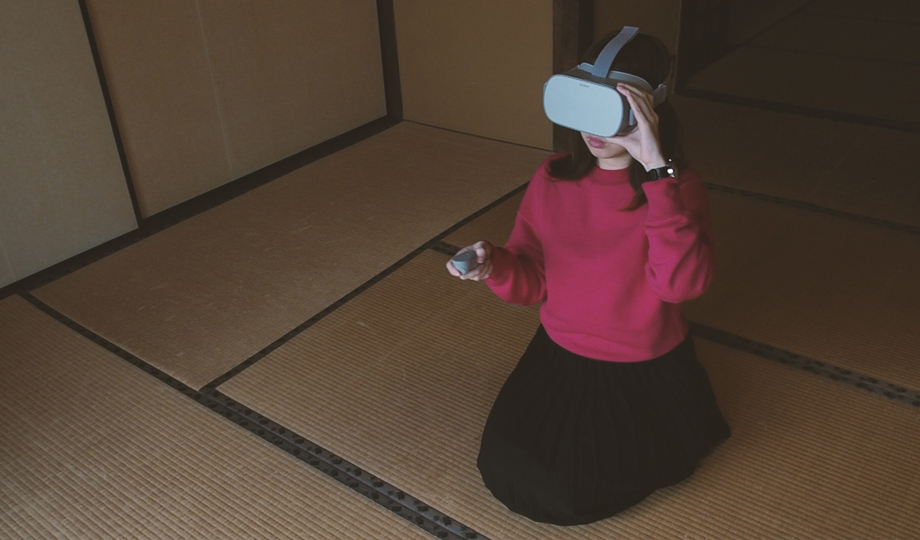 Udatsu Townscape