Event Production
Custom SOFTWARE & Hardware
2019.10.17
A collaborative project with Dentsu Inc. and World Yuru Sports Association. With the goal of removing physical barriers to sports "TonTon Voice Sumo" is one of three entries for the Yuru Sports competition.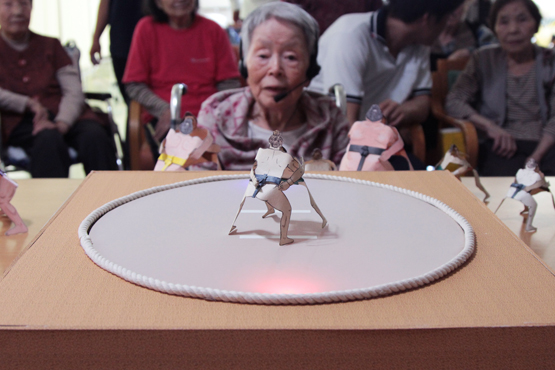 Nowadays, the elderly are less and less likely to speak loudly in their daily life, this sport can help to promote their vocal movement. Simulation of finger tapping(Ton ton) was achieved by combining voice control with sumo ring vibrations.
To give the user a sense of control, LEDs were installed to the base to act as a sound meter. An additional microphone was installed to pick up the audience's cheers to reflect their energy on the vibrations and movement of the sumo wrestlers.