"HANKOHAN" is an AR application jointly developed by Dentsu Creative X Inc and Tongullman.
An application that generates an AR hanko(stamp) using a photo of the user's face.
The user can make use of the application's AR hanko(stamp) with their own face and name on it.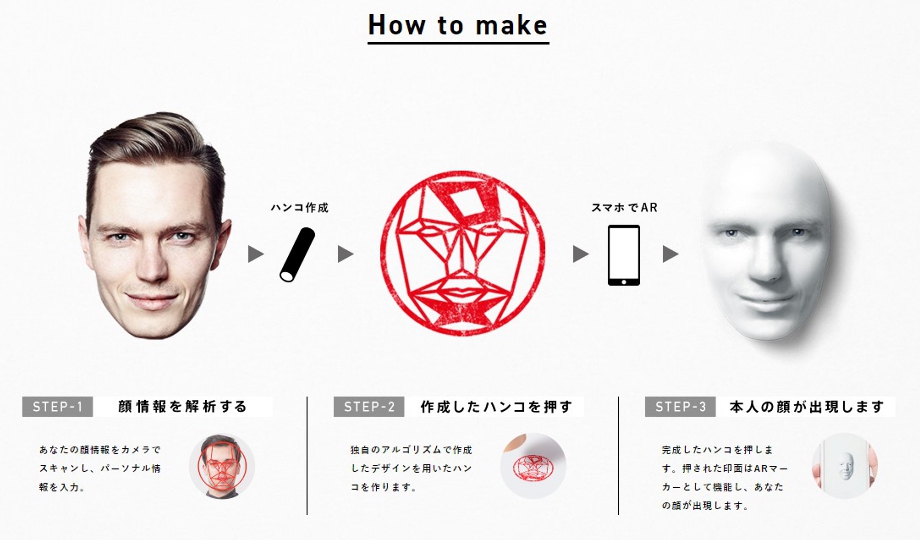 Tongullman was charged with developing the iPad application with the functionality of displaying the AR hanko(stamp) with the user's face and name.
This application was showcased to multiple SXSW2019 attendees at the Dentsu Creative X HANKOHAN booth.