Cheer Up Mirror is a mobile application that recognizes facial expressions provides animations that match the facial expressions, and takes pictures.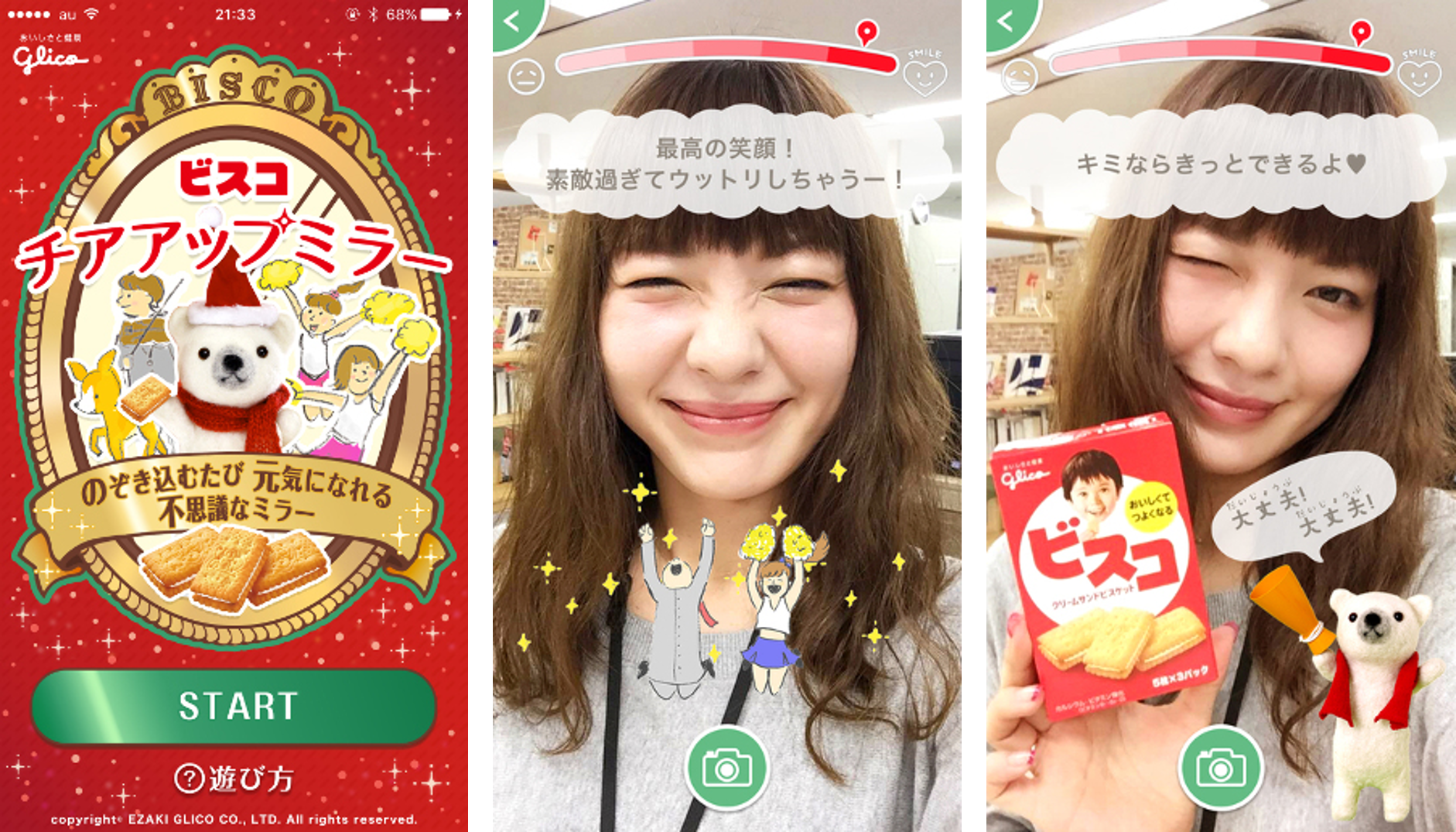 The application reads the read the angle of the eyes and mouth and can recognize the four-step expression of anger / sadness, a slight grin, smile, etc.
The app can also read Bisco product boxes and display special effects.
We also Updated the implementation of the filter function to adjust skin color.